Contemporary Figurative Artist...
Through the representation of a "Surreal Realism", which is sublimated in the cycle dedicated to water, my aim is to propose paintings that, for compositional dynamism and chromatic vivacity, communicate infinite sensations of movement, freedom, quiet, suspension. The prevalent use of the color blue, as a symbol of tranquility and harmony, contributes to the emotional balance generated by these works, while transmitting serenity and relaxation.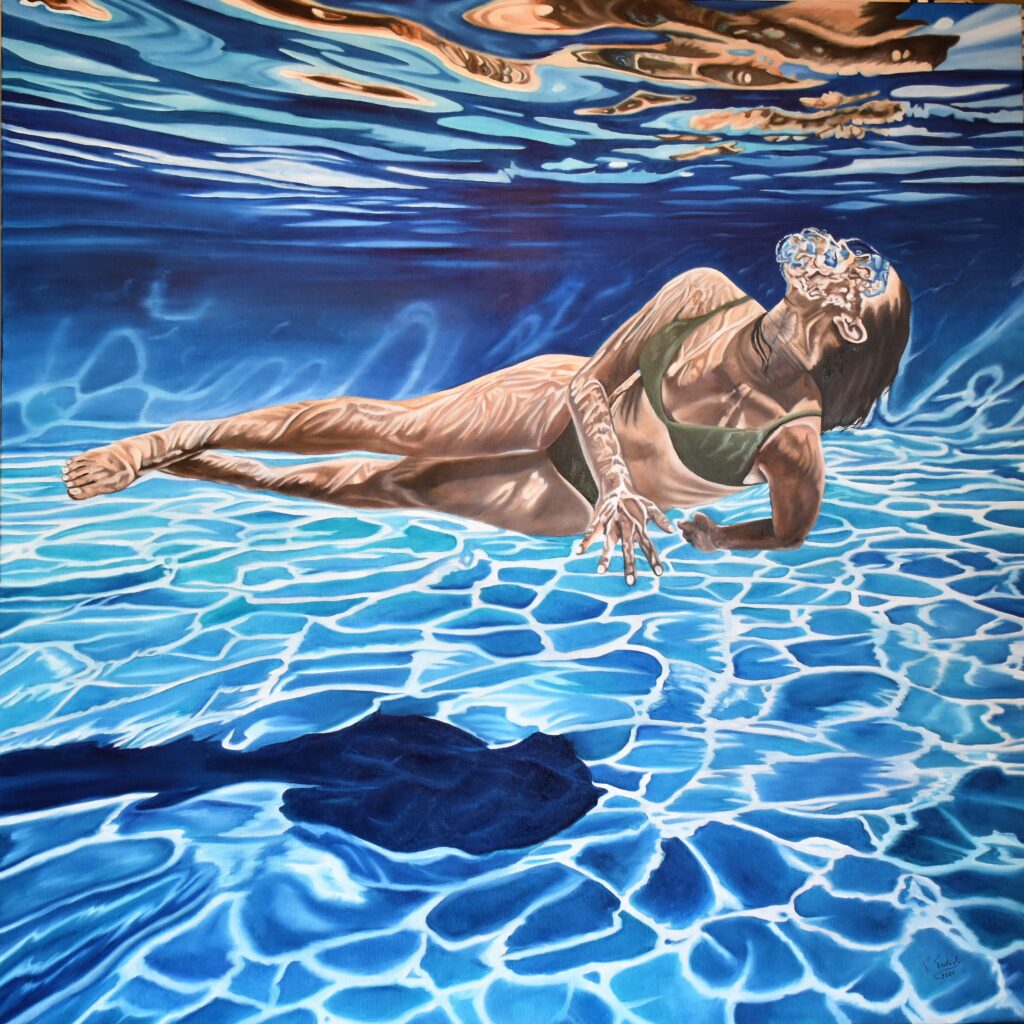 My apprenticeship and artistic maturity did not follow a classic path. Initially I attended various painting courses, experimenting with different styles. The artistic approach evolved via the use of various techniques, from graphite, to watercolor, to acrylic and, finally, to oil. It is a continuous technical challenge in the attempt to make visible and tangible emotions and feelings with the use of different media and tools.
The works presented are gathered into three main categories: portraits, still lives, waters.
Interested in a commissioned painting?
I also realize original art works on collector's request. If you would like a works made on a specific subject, please contact me at: p_terdich@yahoo.com.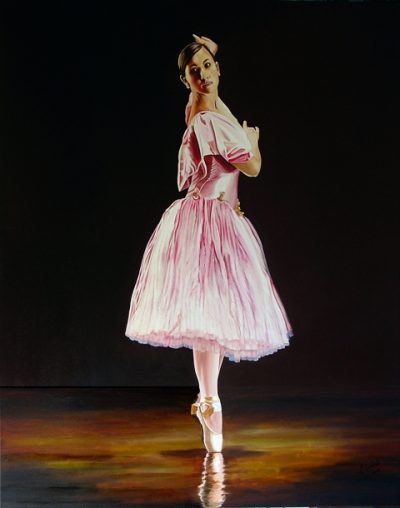 "Giulia" – oil on canvas – 100 x 80 cm.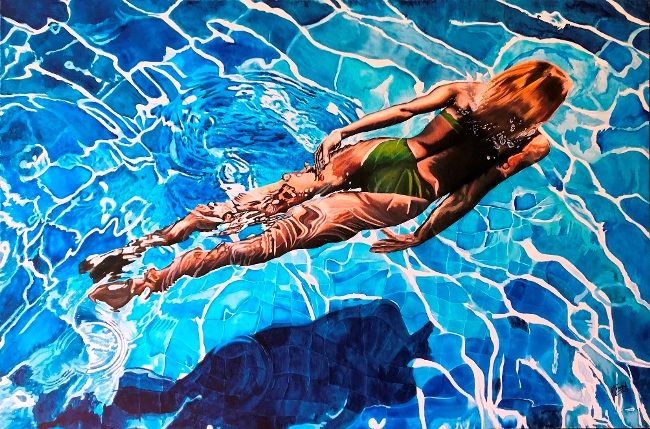 "Acqua 42" – oil on canvas – 100 x 150 cm.
Saphira&Ventura Gallery
4W 43rd Street, Suite 416, New York, NY, 10036 (USA)
Galleria Biffi Arte
Via Chiapponi 39, Piacenza, 29121 (Italy)
Spazio Rosso Tiziano
Via Taverna 41, Piacenza 29121 (Italy)
OnArt Gallery
Via della Pergola 61, Firenze, 50121 (Italy)